DERMAL FILLERS TREATMENTS
Dermal fillers are non-surgical cosmetic treatments used to bring a more youthful appearance by restoring volume or fullness to the face and lips. Dr. Roy is highly skilled in helping you decide how you want to enhance and restore the contours of your face in a very natural way.
WHAT ARE DERMAL FILLERS TREATMENTS?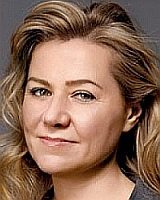 As the ageing process continues, collagen production in our skin gradually decreases giving rise to:
Skin laxity
Appearance of fine and deep wrinkle lines with loss of facial volume and fullness.
Dermal fillers are very effective in treating these complaints. They give immediate aesthetic effect due to elastic gel matrix injected and impart longer term effects due to bio stimulation, promoting new collagen formation.
THE BENEFITS OF DERMAL FILLERS
It is a revolutionary and increasingly popular clinic based aesthetic medical treatment that:
Smoothens out wrinkles and skin folds,
Provides volume for facial volume restoration,
Used for contouring for restoring facial definition, treating flattening facial contours and skin laxity and hence provides a non-surgical way to achieve rejuvenated and attractive aesthetic look.
In addition, the treatment promotes skin renewal by an internal mechanism of collagen formation.
The aesthetic results are very natural looking and subtle.