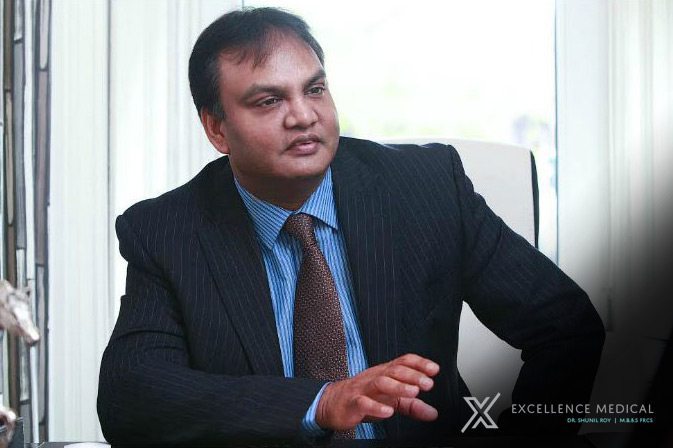 ABOUT MR. SHUNIL ROY
Mr. S Roy is a qualified surgeon, with an expert focus and special interest in circumcision surgery and male sexual and reproductive health procedure whic consist of minor/minimally invasive surgery performed under local anaesthesia.
QUALIFICATIONS AND EXPERIENCE:
Mr.Roy underwent post graduate surgical training approved by the Royal College of Surgeons in Ireland and Royal College of Surgeons of Edinburgh, UK, in his earlier years. He conferred postgraduate Surgical Fellowship degree from the Royal College of Surgeons of Edinburgh (FRCS) in 1997. Subsequently he underwent Specialist Higher Surgical training in Cardio thoracic surgery (heart and lung surgery) in a Cardiothoracic rotation programme in Ireland for 6 years. He developed and pursued his special interest in and moved into minor/minimally invasive Surgery performed under local anaesthesia. He has gained an outstanding reputation and a loyal following.
SPECIALIST INTEREST IN  MINIMALLY INVASIVE/MINOR SURGERY PERFORMED UNDER LOCAL ANAESTHESIA.
With his high level of qualifications and extensive experience and skills, he is certainly at the forefront of his game. He sees professional excellence, trust, empathy and honesty as the expected norm and is passionate in achieving the best outcome for his patients. He believes that the treatments and procedures under local anaesthesia  minor/ minimally are safer as compared to procedures performed under general anaesthesia, as there is no hospitalisation, there are fewer risks involved and minimal, if any, downtime to recovery.